1. LoL: EU LCS Score Update
2. SC2: Invites for IEM Katowice
1. LoL: EU LCS Score Update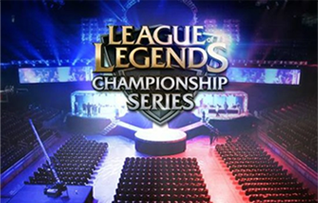 A total of 5 matches were played during yesterday's EU LCS. The main highlight of the day was a match between H2k and Fnatic, as both team battled to claim bragging rights as the top team in Europe. Check the scores of the matches below!
Results:
Giants L – W G2

Roccat L – W Elements

Origen W – L UoL

Fnatic W – L H2k

Splyce L – W Vitality
1. LoL: EU LCS Score Update
The first ten invitations to Intel Extreme Masters Katowice SC2 tournament have been announced.
Eight players who have been directly invited to the WCS Winter Championship, as well as the two qualified players from the Polish qualifiers.
The invites are:
Dong Won "Hydra" Shin
Seong Hun "Polt" Choi
David "Lilbow" Moschetto
Jens "Snute" Aasgaard
Patrik "Bunny" Brix
Grzegorz "MaNa" Komincz
Dario "TLO" Wünsch
Alexis "MarineLorD" Eusebio
Artur "Nerchio" Bloch
Mikolaj "Elazer" Ogonowski